The two birds in this image are identical. Not just in size and shape, but in colour too.
Don't believe it? See how it looks with the background removed: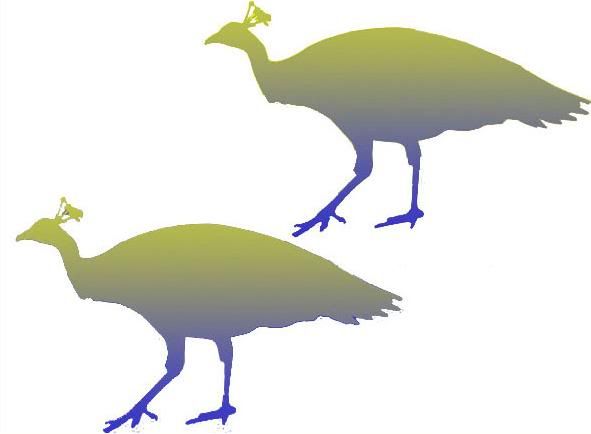 Whilst you're reading this, do the spirals above appear to be spinning?
They're actually not. They're completely static - just look directly at them and they'll stop.